A Message from Captain Goodrich
Hello Pirate Families,
You may have heard that the school district is building a new K-8 school and a new high school scheduled to open for the 2021-2022 school year.  The new K-8 school, referred to as school "MM" until named, will be located on Pine Island Road.  Some of our PES families live close to this area, so it makes sense that many have started to wonder if Palencia Elementary will experience rezoning.  As of today, there has been no discussion at the district level of rezoning PES. It is anticipated that the new school will be comprised of students currently zoned for Palm Valley Academy.  As in years past, I expect there will be community input meetings prior to definitive zoning decisions being made. Keep an eye out on the district's website, community newspapers, and the Pirate Post for updates.   https://www.stjohns.k12.fl.us/newschools/
Also along the lines of growth, I recently found out that we will add two more portables out back next school year.  I anticipate keeping 2nd and/or 3rd grades in what we refer to as "Treasure Island". 
As an added school safety and security measure, our front door will now remain locked at all times.  Visitors will press the call button to the right of the front door.  From there, the receptionist will buzz guests in. ID will still be checked, as usual.
I am in the process of rescheduling Dr. Davis' evening presentation for parents.  Stay tuned!
I hope to see many of you at BINGO tomorrow night!
Together in Education,
Catherine Goodrich
Congratulations to Kate Dowdie for being selected as Palencia's Teacher of the Year!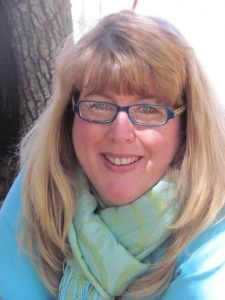 Mrs. Dowdie has been the Music teacher at Palencia since it opened in 2012. She has been the director of all choruses, plays and musicals. Mrs. Dowdie is currently the resource team leader and 1st Vice President of St. Johns Education Association. We are honored for her to receive this title and recognize her many talents.
Congratulations to Margo Rust for being selected as Palencia's Rookie Teacher of the Year!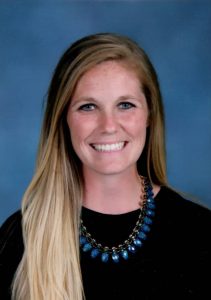 This is Mrs. Rust's third year as a Palencia Pirate. She is currently teaching 3rd grade. She is committed to her students success and works collaboratively with her 3rd grade team and staff. We are so proud of her for all her success so early in her teaching career.
Change in Afternoon Transportation & EARLY DISMISSALS
For the safety of all students, children may not be checked out of school after 2:15 pm on Monday, Tuesday, Thursday or Friday and 1:15 on Wednesday.
If you need to change the way your child goes home in the afternoon or for an early dismissal, please complete our Dismissal Change Form by clicking the button below.   Early Dismissals – Note  – we do not send children to the front office until you have arrived and shown your photo ID to the front office staff.
Dismissal changes can only be accepted before 2:00pm (1:00pm on Wednesdays).  
We cannot accept phone calls for those changes.  Changes in afternoon transportation should only be for emergency situations.  Thank you for your understanding.
We cannot accept phone calls for those changes.  Changes in afternoon transportation should only be for emergency situations.  Thank you for your understanding.
A proposal has been created for three school year calendars on the district's website for public input.  The district is taking public input through February 27, 2020.  
The link is listed below:
Bring Your Own Device (BYOD)
The St. Johns County School District is now open to a Bring Your Own Device (BYOD) environment. Please know this is an optional item. District issued devices will continue to be available in our classrooms.
SchoolMessenger provides parents/guardians with a mobile app and website which allows them to view and listen to previous messages and to verify their phone numbers. SchoolMessenger also lets parents/guardians select which modes of communication they prefer (voice/text/email) based on the type of message being sent
District Policies & Procedures
District-Wide Registration
Registration for the 2020-2021 school year will begin on March 2nd.
New Students
District-wide registration for the 2020-2021 school year will begin on March 2nd. Starting on that date, you will be able to click the Register My Child For School button on our school website to complete an online registration form for your child.
Returning Students
Beginning the week of March 23, parents/guardians of all current students will receive an email from PowerSchool to complete the annual Returning Student Verification Form for the upcoming school year. The email will contain the link and instructions needed to complete the verification.
FortifyFL is a website and app developed at the direction of the Florida Legislature. Any student, educator, parent or member of the public can report school safety concerns directly to law enforcement and school administrators anonymously and easily through the FortifyFL app or getfortifyfl.com.
This is just a reminder that anyone (parent, guardian, friend, neighbor, aunt, uncle) must have school access to attend an event at Palencia Elementary, have lunch with a student and/or attend an awards assembly. If you have not already done so, please complete the School Access Form. The process for approval may take up to 4 weeks, so please fill out the application sooner than later for any guests that would like to have school access. Once the application is approved, school access will be valid for three years.