Message from Captain Goodrich
Hello Palencia Elementary Families,
Our Book Fair was a success!  Thank you for continuing to promote reading at home through the years.  The media center's proceeds from the Book Fair were approximately $6,400.  This money will be used to purchase new hard copies of books, digital books, and some media center supplies.
If you have not yet done so, I encourage you to schedule a face to face conference with your child's teacher. Teachers and parents are, indeed, partners in education.  Our teachers are eager to share with you more about your child's strengths and areas for growth.  In addition to academic achievements, our teachers are dedicated to ensuring students feel comfortable, safe, and are excited about learning during the school day. The goal is for home and school to communicate opening and respectfully through life's successes and frustrations.  If there have been changes at home, know we care and are here to support your child. 
Technology certainly enhances the ability to communicate quickly and efficiently.  However the human component and emotions are sometimes lost, if we are not careful.  Please allow teachers 24-48 work hours to respond to emails.  My expectation is that during the school day, their focus is on the children right in front of them.  Oftentimes after school, our teachers are scheduled for required meetings, professional development sessions, or parent conferences. 
We look forward to welcoming our children's grandparents to PES on either Monday, November 25th or Tuesday, November 26th.  PTO extended the deadline until tomorrow (Wednesday).  All grandparents must be pre-registered, must be a pre-approved volunteer, and must bring a valid form of ID.  We already have more than 420 grandparents signed up.  Wow!  Many say it's one of our school's most special traditions
A heartfelt thank you to our Veterans and active military families. We will honor you on Monday, November 11th.  Students return to school on Tuesday, November 12th.
Together in Education,
Catherine Goodrich
Congratulations to Kate Dowdie for being selected as Palencia's Teacher of the Year!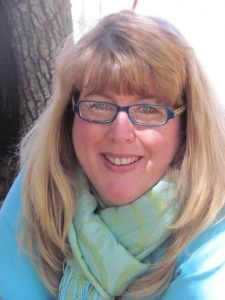 Mrs. Dowdie has been the Music teacher at Palencia since it opened in 2012. She has been the director of all choruses, plays and musicals. Mrs. Dowdie is currently the resource team leader and 1st Vice President of St. Johns Education Association. We are honored for her to receive this title and recognize her many talents.
Congratulations to Margo Rust for being selected as Palencia's Rookie Teacher of the Year!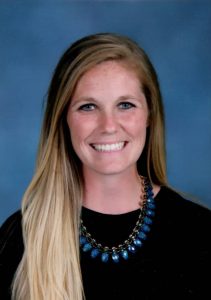 This is Mrs. Rust's third year as a Palencia Pirate. She is currently teaching 3rd grade. She is committed to her students success and works collaboratively with her 3rd grade team and staff. We are so proud of her for all her success so early in her teaching career.
For the safety of all students, children may not be checked out of school after 2:15 pm on Monday, Tuesday, Thursday or Friday and 1:15 on Wednesday. Please use the Dismissal Absence Change Form for early dismissal and all absences.
Change in Afternoon Transportation
If you need to change the way your child goes home in the afternoon, we must receive a written note or email from your listed email address to your child's teacher AND to [email protected] before 2:00 pm (1:00 pm on Wednesdays).  We cannot accept phone calls for those changes.  Changes in afternoon transportation should only be for emergency situations.  Thank you for your understanding.
Bring Your Own Device (BYOD)
The St. Johns County School District is now open to a Bring Your Own Device (BYOD) environment. Please know this is an optional item. District issued devices will continue to be available in our classrooms.
SchoolMessenger provides parents/guardians with a mobile app and website which allows them to view and listen to previous messages and to verify their phone numbers. SchoolMessenger also lets parents/guardians select which modes of communication they prefer (voice/text/email) based on the type of message being sent

Learn more about SchoolMessenger
District Policies & Procedures
FortifyFL is a website and app developed at the direction of the Florida Legislature. Any student, educator, parent or member of the public can report school safety concerns directly to law enforcement and school administrators anonymously and easily through the FortifyFL app or getfortifyfl.com.
This is just a reminder that anyone (parent, guardian, friend, neighbor, aunt, uncle) must have school access to attend an event at Palencia Elementary, have lunch with a student and/or attend an awards assembly. If you have not already done so, please complete the School Access Form. The process for approval may take up to 4 weeks, so please fill out the application sooner than later for any guests that would like to have school access. Once the application is approved, school access will be valid for three years.