A Message from Captain Goodrich
Hello Palencia Elementary Families,
I hope each of you enjoyed quality time with family and friends last week.  Monday and Tuesday's 8th annual "Grandparents Days" were a success!  A very special thank you to all those who volunteered and donated items for this family event. We welcomed hundreds of grandparents to PES between the two days.  Wow!  Our school's increasing student enrollment led us to restructure the event this year.  All students participated in a craft and a sweet treat & apple cider bar.  Visiting grandparents joined classes for these two activities and also stopped by a holiday-themed photo booth to capture some memories with their grandchild(ren).  Please feel free to share feedback on this new format.  
In these next three weeks before winter break, I ask teachers to keep their daily schedule as close to "normal" as possible and to plan activities involving additional movement and hands-on learning opportunities.  We expect our young pirates will come to school with extra spunk and excitement during this time of year.  J  As we prepare at school, we ask that at home you work to keep bedtime, healthy eating habits, and school attendance close to "normal" too- easier said than done, right? We look forward to welcoming you to winter celebrations and events in the weeks ahead.  A reminder that Friday, December 20th is an early release day.  Dismissal is at 1:45 PM that day. 
If you know of a family who needs assistance at the holidays, please contact our school counselor, Tiffany Ellis at 547-4031 or [email protected].
Together in Education,
Captain Goodrich 
Congratulations to Kate Dowdie for being selected as Palencia's Teacher of the Year!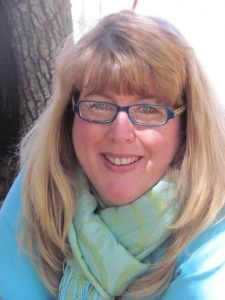 Mrs. Dowdie has been the Music teacher at Palencia since it opened in 2012. She has been the director of all choruses, plays and musicals. Mrs. Dowdie is currently the resource team leader and 1st Vice President of St. Johns Education Association. We are honored for her to receive this title and recognize her many talents.
Congratulations to Margo Rust for being selected as Palencia's Rookie Teacher of the Year!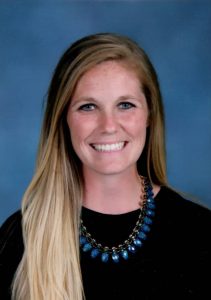 This is Mrs. Rust's third year as a Palencia Pirate. She is currently teaching 3rd grade. She is committed to her students success and works collaboratively with her 3rd grade team and staff. We are so proud of her for all her success so early in her teaching career.
For the safety of all students, children may not be checked out of school after 2:15 pm on Monday, Tuesday, Thursday or Friday and 1:15 on Wednesday. Please use the Dismissal Absence Change Form for early dismissal and all absences.
Change in Afternoon Transportation
If you need to change the way your child goes home in the afternoon, we must receive a written note or email from your listed email address to your child's teacher AND to [email protected] before 2:00 pm (1:00 pm on Wednesdays).  We cannot accept phone calls for those changes.  Changes in afternoon transportation should only be for emergency situations.  Thank you for your understanding.
Bring Your Own Device (BYOD)
The St. Johns County School District is now open to a Bring Your Own Device (BYOD) environment. Please know this is an optional item. District issued devices will continue to be available in our classrooms.
SchoolMessenger provides parents/guardians with a mobile app and website which allows them to view and listen to previous messages and to verify their phone numbers. SchoolMessenger also lets parents/guardians select which modes of communication they prefer (voice/text/email) based on the type of message being sent

Learn more about SchoolMessenger
District Policies & Procedures
Character Counts! Run / Walk
FortifyFL is a website and app developed at the direction of the Florida Legislature. Any student, educator, parent or member of the public can report school safety concerns directly to law enforcement and school administrators anonymously and easily through the FortifyFL app or getfortifyfl.com.
This is just a reminder that anyone (parent, guardian, friend, neighbor, aunt, uncle) must have school access to attend an event at Palencia Elementary, have lunch with a student and/or attend an awards assembly. If you have not already done so, please complete the School Access Form. The process for approval may take up to 4 weeks, so please fill out the application sooner than later for any guests that would like to have school access. Once the application is approved, school access will be valid for three years.