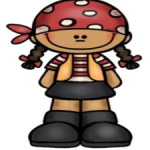 Dress like a Pirate Day is on Friday, October 30th. Please no other costumes. Those who elect not to dress like a pirate are encouraged to wear school colors, red and black, or a PES spirit wear shirt. You are ARR-some Pirates!!
Important Reminder:
Earlier Release starts Wednesday October 14th at 12:55pm. Dismissal will be every Wednesday at 12:55pm until after winter break.
We're having a Book Fair!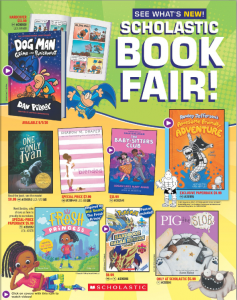 Safety First
The safety and wellbeing of your child is our priority. We're taking extra precautions to host a safe, socially distanced Fair at our school, focusing on preventive measures. Students will only be able to visit the book fair during scheduled Media time.  
If you prefer Contactless Checkout, please consider a Book Fair eWallet or our shop online option.
We Need YOU!
 
Palencia Elementary School Advisory Council (SAC)
Monday, October 12th, 2020   4:00 PM    Virtual Meeting
The School Advisory Council (SAC) is a team of people representing various segments of the community–parents, teachers, students, administrators, support staff, business/ industry people and other interested community members –with a shared goal of increasing student achievement in a safe learning environment.
For a meeting invite or questions?
Contact Co-SAC Chairs
 Alison Craig [email protected]
Angela Oleszczuk [email protected]
A Message from Captain Goodrich
Greetings Palencia Elementary Families,
It's hard to believe we are 7 weeks into the school year. Friday, October 30th marks the end of the first nine week grading period, as well as a special tradition at PES…DRESS LIKE A PIRATE DAY! Each year on October 31st (this year October 30th since the 31st falls on a Saturday) all students and staff will dress like a pirate (no other costumes, please). Those who elect not to dress like a pirate are encouraged to wear school colors, red and black, or a PES spirit wear shirt. In years past, we have taken a whole school photo this day. Due to increased safety protocols, we will not take a group photo, however PTO does have ideas about us taking individual photos of students to perhaps be put together in a collage.
Tomorrow is the first earlier release Wednesday. All elementary students in SJCSD will be released at 12:55 PM each Wednesday beginning October 14th through December 16th. Teachers will use this additional time to plan and prepare for next steps of instruction.
I'm thankful for the safety measures and precautions families and school staff have taken and practice daily to keep our students and each of us healthy. This school year Nurse Garcia and I routinely receive calls and / or emails from parents sharing information about possible exposure outside of the school, or symptoms someone in the family may be experiencing. We are confident that this responsible consulting and communication with us prior to sending the child(ren) to school has contributed to the school community's overall wellness. THANK YOU! We are more than happy to answer questions, talk through situations, and offer support when needed. COVID-19 statistics specific to St. Johns County School District as well as a link to the Florida Department of Health statistics can be found on the homepage of the district's website. https://www.stjohns.k12.fl.us/covid-19/
A most special CONGRATULATIONS to our 2020-2021 Teacher of the Year, Lauren Maillo and our Rookie Teacher of the Year, Heather Flowers. These ladies exemplify an exceptional caliber of talent, passion for learning, joy, and true concern for their students' well-being. I am proud to have Mrs. Maillo and Mrs. Flowers represent PES.
Together in Education,
Captain Goodrich
ELA Textbook Adoption Committee Opportunity
During the fall of 2020, St. Johns County Schools will be participating in the process of textbook adoption for English Language Arts. We are in need of non-instructional members (i.e., parents, community members) for the textbook adoption committee. Committee members will have the opportunity to review a variety of ELA instructional resources and provide valuable feedback. This process will be completed in mid-December, all meetings will be virtual, and every effort will be made to minimize your time commitment. If you are interested in being considered for this opportunity, please contact your school's Instructional Literacy Coach.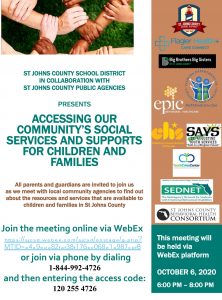 On October 6th from 6:00pm to 8:00pm, the ESE Parent Advisory will welcome the St. Johns Behavioral Health Consortium for a virtual discussion titled "Accessing Our Community's Social Services & Supports for Children and Families in 2020/2021." Join the meeting online via WebEx or join via phone by dialing 1-844-992-4726 and then entering the access code: 120 255 4726.
Change in Afternoon Transportation & EARLY DISMISSALS
For the safety of all students, children may not be checked out of school after 2:15 pm on Monday, Tuesday, Thursday or Friday and 12:15 on Wednesday.
If you need to change the way your child goes home in the afternoon or for an early dismissal, please complete our Dismissal Change Form by clicking the button below.   Early Dismissals – Note  – we do not send children to the front office until you have arrived and shown your photo ID to the front office staff.
Dismissal changes can only be accepted before 2:00pm (12:00pm on Wednesdays).  
We cannot accept phone calls for those changes.  Changes in afternoon transportation should only be for emergency situations.  Thank you for your understanding.
We cannot accept phone calls for those changes.  Changes in afternoon transportation should only be for emergency situations.  Thank you for your understanding.
Bring Your Own Device (BYOD)
The St. Johns County School District is now open to a Bring Your Own Device (BYOD) environment. Please know this is an optional item. District issued devices will continue to be available in our classrooms.
SchoolMessenger provides parents/guardians with a mobile app and website which allows them to view and listen to previous messages and to verify their phone numbers. SchoolMessenger also lets parents/guardians select which modes of communication they prefer (voice/text/email) based on the type of message being sent
District Policies & Procedures
FortifyFL is a website and app developed at the direction of the Florida Legislature. Any student, educator, parent or member of the public can report school safety concerns directly to law enforcement and school administrators anonymously and easily through the FortifyFL app or getfortifyfl.com.
This is just a reminder that anyone (parent, guardian, friend, neighbor, aunt, uncle) must have school access to attend an event at Palencia Elementary, have lunch with a student and/or attend an awards assembly. If you have not already done so, please complete the School Access Form. The process for approval may take up to 4 weeks, so please fill out the application sooner than later for any guests that would like to have school access. Once the application is approved, school access will be valid for three years.