picture day - retakes
Tuesday, october 19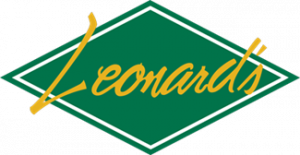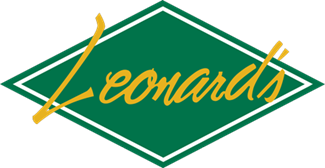 The COVID info web page for SJCSD families is now live   https://www.stjohns.k12.fl.us/covid-19/

ST JOHNS COUNTY SCHOOL DISTRICT HEALTH SERVICES     
STUDENT SYMPTOM CRITERIA CHECKLIST
Due to the nature of communicable illnesses and during this time of COVID-19 Pandemic, in addition to symptoms of commonly occurring illnesses, any student presenting with the following symptoms will be sent to the school nurse for assessment.  Parents will be contacted regarding student pick-up. 
Symptom criteria from the Florida Chapter of the American Academy of Pediatrics states students who meet the screening criteria below should be sent home for further medical evaluation.
TWO OR MORE OF THE FOLLOWING:
Chills
Muscle aches
Headache
Sore throat
New decrease in smell or taste
Vomiting and/or diarrhea
OR ONE OF THE FOLLOWING:
Fever of 100.4 or higher
Uncontrolled cough
Shortness of breath
Your child must be evaluated by a healthcare provider and must present a clearance note to return to school.  Contact your healthcare provider or the Department of Health regarding your child's symptoms.
Per CDC and AAP guidelines, if your child is not medically evaluated, he/she must remain at home for at least 10 days from the first day symptoms appeared AND 24 hours fever free without fever-reducing medications AND improvement of symptoms.
If you decide to not have your child medically evaluated and choose to keep him/her home for the 10 day recommendation, you must send a written note stating such with your child upon their return to school.
For any additional questions about your child's care contact Department of Health, St. Johns at (904) 506-6217 
A Message from Captain Goodrich
Hello PES Pirate families,
Have I mentioned lately how delightful your children are? As I navigate classrooms, hallways, and the lunchroom exuberant greetings, student laughter, and story sharing from your little ones warm my heart. There is truly nothing as joyful as seeing the world through the eyes of a child. The teachers, staff, and administration at PES share this common outlook and are dedicated to growing and developing your child's mind and belief in themselves.
A special shout out and THANK YOU to Carlye Koehler, Martha Roth, and Julie Rolf. These ladies, with the help of other parent volunteers, created a Clothing Closet right inside PES. Approximately 30 PES students in need "shopped" this past Wednesday and Thursday. The ladies spearheading this initiative exhibit an admirable spirit of servant leadership and selflessness.  We truly respect their humble, worker bee approach, and drive to support all in our school.
Prior to the students beginning school this year, all teachers and I revisited our student birthday celebration protocols. For years, on a student's birthday, the school celebration would look something like this: "Happy Birthday, (insert the student's name)!", then the group would enjoy eating a sweet treat, sing, and carry on with academic instruction.  After much discussion, it was decided that student birthday celebrations at school should take a more intrinsic approach.  The idea is that classroom birthday activities instilling self-pride and self-worth will have a more long-lasting impression in students developing a strong sense of how truly special and unique they are.  We are striving to build layers of confidence, at a young age, that will serve the students well beyond the actual birthday day. This birthday celebration shift is new to us all so I'm confident we'll get better at it with time.  If you have any ideas that would support this, the teachers and I welcome them.  Please do share!
You may have heard that Governor DeSantis has recommended that we end FSA testing in Florida beginning in the 2022-2023 school year. Currently, it is still a recommendation, not policy. Regardless of which turn this takes, students currently in grades 3rd – 5th are still scheduled to take the FSA in the spring of 2022. 
Enjoy the weekend!
Together in Education,
Catherine Goodrich
Principal
2021-2022 Instructional Materials Adoption for Mathematics
The St. Johns County School District curriculum department formally announces the review process for the 2021-2022 Instructional Materials Adoption for Mathematics. The core resources that have been submitted for evaluation have come from the state adoption bid list and other submitted resources from publishers when available. Additional resources for advanced programs may be reviewed from materials listed as appropriate for the program indicated.
Please visit the instructional materials website to view the resources that are being considered for adoption. If you would like access to any available printed materials or require assistance reviewing the online resources, please call the Instructional Resources and Media Services office at 904.547.3947. Materials are available for review from 8:30 a.m. - 4:30 p.m.
We encourage parent and community participation in our adoption process. If you would like to serve on a school committee and formally review the resources as a part of the school review team, please contact any school or our office at 904.547.3947.
To learn more about the policies and procedures for textbook adoption, visit the Florida Department of Education Instructional Materials Website.
B.E.S.T. Standards Presentation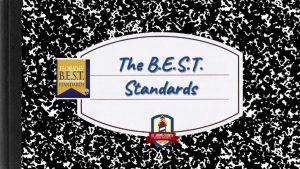 The purpose of the video is to provide parents and community members with information about the new B.E.S.T. Standards for English Language Arts and math. The video also explains the timeline for the implementation of the new standards.
View the B.E.S.T. Standards Presentation
Change in Afternoon Transportation & EARLY DISMISSALS
For the safety of all students, children may not be checked out of school after 2:15 pm on Monday, Tuesday, Thursday or Friday and 1:15 on Wednesday.
If you need to change the way your child goes home in the afternoon or for an early dismissal, please complete our Dismissal Change Form by clicking the button below.   Early Dismissals – Note  – we do not send children to the front office until you have arrived and shown your photo ID to the front office staff.
Dismissal changes can only be accepted before 2:00pm (1:00pm on Wednesdays).  
We cannot accept phone calls for those changes.  Changes in afternoon transportation should only be for emergency situations.  Thank you for your understanding.
We cannot accept phone calls for those changes.  Changes in afternoon transportation should only be for emergency situations.  Thank you for your understanding.
Bring Your Own Device (BYOD)
The St. Johns County School District is now open to a Bring Your Own Device (BYOD) environment. Please know this is an optional item. District issued devices will continue to be available in our classrooms.
SchoolMessenger provides parents/guardians with a mobile app and website which allows them to view and listen to previous messages and to verify their phone numbers. SchoolMessenger also lets parents/guardians select which modes of communication they prefer (voice/text/email) based on the type of message being sent
District Policies & Procedures
FortifyFL is a website and app developed at the direction of the Florida Legislature. Any student, educator, parent or member of the public can report school safety concerns directly to law enforcement and school administrators anonymously and easily through the FortifyFL app or getfortifyfl.com.
This is just a reminder that anyone (parent, guardian, friend, neighbor, aunt, uncle) must have school access to attend an event at Palencia Elementary, have lunch with a student and/or attend an awards assembly. If you have not already done so, please complete the School Access Form. The process for approval may take up to 4 weeks, so please fill out the application sooner than later for any guests that would like to have school access. Once the application is approved, school access will be valid for three years.