Fall individual Pictures 20-21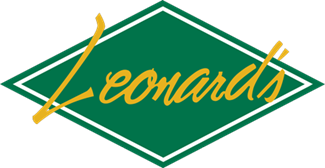 Brick and Mortar Students
Individual Picture Day
Thursday, September 17, 2020
Complete the flyer that was sent home and send back to school
OR
Order online at www.leonards.com/photoprepay
access code: C511542
Distance Learner Students
SAVE THE DATE
An opportunity for individual pictures will be offered at the school on
Tuesday, October 20, 2020
Watch for more information from your teacher, in the Pirate Post or on the PES website
We Need YOU!
 
Palencia Elementary School Advisory Council (SAC)
Monday, September 14, 2020   4:00 PM    Virtual Meeting
The School Advisory Council (SAC) is a team of people representing various segments of the community–parents, teachers, students, administrators, support staff, business/ industry people and other interested community members –with a shared goal of increasing student achievement in a safe learning environment.
For a meeting invite or questions?
Contact Co- SAC Chairs
 Alison Craig [email protected]
Angela Oleszczuk [email protected]
A Message from Captain Goodrich
Welcome Back to School PES families,
Our students are remarkable!  They jumped right into the new school year, masks and all, ready to learn and make new friends.  Watching them in the classrooms today and yesterday, one would never know it had been 172 days since the students were last in the school building. Many processes and protocols have changed this year, and through this our commitment to our students is stronger than ever.  Teachers continue to sharpen their knowledge of online teaching programs and have incorporated explicit and regular Schoology training for students into their classroom routines. This school year, our teachers and staff will be deliberate in our study of new strategies and practices to support students' social-emotional learning (SEL).  One program we will delve into is Dr. Becky Bailey's Conscious Discipline.  Feel free to do some exploring of your own:  https://consciousdiscipline.com/  You may also want to follow this program on Social Media (Facebook and/or Instagram) for tips on helping students with self-regulation, creating safe spaces, and more.
I encourage parents to routinely visit the St. Johns County School District homepage. www.stjohns.k12.fl.us for updates on district-wide health and safety procedures and expectations.  Palencia Elementary will follow all SJCSD established procedures.  Over the past several months, as health officials learn more about COVID-19, we have seen CDC guidelines and American Academy of Pediatrics guidelines change.  SJCSD will likely, in turn, also update our guidelines when such changes take place.  I thank you in advance for your patience as we navigate this safe return to school journey together.
Be on the lookout for this Pirate Post school newsletter every other Tuesday.  As always, please do not hesitate to contact your child's teacher or administration with any questions. 
 Together in Education,
Captain  Goodrich
Principal
Distance Learning for Elementary Students
Parents are invited to watch the following presentation to find out what school-based distance learning will look like for elementary students.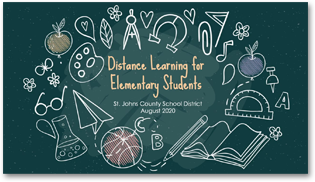 Additional Videos & Presentations
Important Documents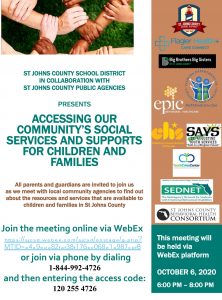 On October 6th from 6:00pm to 8:00pm, the ESE Parent Advisory will welcome the St. Johns Behavioral Health Consortium for a virtual discussion titled "Accessing Our Community's Social Services & Supports for Children and Families in 2020/2021." Join the meeting online via WebEx or join via phone by dialing 1-844-992-4726 and then entering the access code: 120 255 4726.
Change in Afternoon Transportation & EARLY DISMISSALS
For the safety of all students, children may not be checked out of school after 2:15 pm on Monday, Tuesday, Thursday or Friday and 1:15 on Wednesday.
If you need to change the way your child goes home in the afternoon or for an early dismissal, please complete our Dismissal Change Form by clicking the button below.   Early Dismissals – Note  – we do not send children to the front office until you have arrived and shown your photo ID to the front office staff.
Dismissal changes can only be accepted before 2:00pm (1:00pm on Wednesdays).  
We cannot accept phone calls for those changes.  Changes in afternoon transportation should only be for emergency situations.  Thank you for your understanding.
We cannot accept phone calls for those changes.  Changes in afternoon transportation should only be for emergency situations.  Thank you for your understanding.
Bring Your Own Device (BYOD)
The St. Johns County School District is now open to a Bring Your Own Device (BYOD) environment. Please know this is an optional item. District issued devices will continue to be available in our classrooms.
SchoolMessenger provides parents/guardians with a mobile app and website which allows them to view and listen to previous messages and to verify their phone numbers. SchoolMessenger also lets parents/guardians select which modes of communication they prefer (voice/text/email) based on the type of message being sent
District Policies & Procedures
FortifyFL is a website and app developed at the direction of the Florida Legislature. Any student, educator, parent or member of the public can report school safety concerns directly to law enforcement and school administrators anonymously and easily through the FortifyFL app or getfortifyfl.com.
This is just a reminder that anyone (parent, guardian, friend, neighbor, aunt, uncle) must have school access to attend an event at Palencia Elementary, have lunch with a student and/or attend an awards assembly. If you have not already done so, please complete the School Access Form. The process for approval may take up to 4 weeks, so please fill out the application sooner than later for any guests that would like to have school access. Once the application is approved, school access will be valid for three years.