Our Captain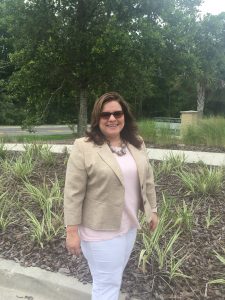 Catherine Peralta Goodrich started her educational teaching career over 25 years ago. She joined St. Johns County in 2005 as a second grade teacher at Timberlin Creek Elementary. She served as the instructional literacy coach there before becoming its assistant principal in 2010. In 2013 she joined Osceola Elementary as its assistant principal, then she went on to join SJCSD Human Resources Department as the employee evaluation coordinator before joining Palencia Elementary as its assistant principal.
"Catherine is an exceptional leader and will provide a seamless transition for the Palencia Pirates," said Forson. "She has already garnered the unwavering commitment and support from parents, staff, and the community and I know this will continue in her new role."
Her passion is helping others to develop their full potential to best serve the students of St. Johns County. Her varied experiences have included the opportunity to train, coach, observe and evaluate employees. She has also served students in the areas of developing math curriculum mapping at the district level and as a mentor to both elementary and high school age children. Her early childhood education background and experiences are extensive.
"I am beyond humbled to be chosen as Palencia Elementary' s educational leader," said Goodrich. "Our school is overflowing with a brilliant combination of individuals: bright-eyed children and dynamic staff willing to do whatever it takes to ensure our students are safe, well cared for, and are achieving at high levels."
Goodrich holds a bachelor's degree from Florida State University and a master's degree from the University of North Florida.

---
Assistant Principal, Ms. Holtz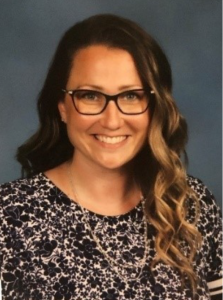 Meet Palencia Elementary's new assistant principal, Audrey Holtz. Mrs. Holtz is joining the Pirate family after previously teaching fourth grade at Durbin Creek Elementary and most recently working as the instructional literacy coach at Valley Ridge Academy. She graduated from Flagler College in 2008 with her Bachelor's degree in Elementary Education and completed her Master's degree in Educational Leadership at UNF in 2018.
Mrs. Holtz has a background in curriculum and instruction and the Response to Intervention, Multi-Tiered System of Supports model (RtI/MTSS). She believes every child can be challenged and successful through targeted differentiation and the proper instructional support. She values authentic, hands-on learning with connections to the real world. Mrs. Holtz is eager to serve the children at Palencia and get to know the wonderful Pirate families of the community.